Consumer Products Experience
Widely regarded by the private equity community as the leading consumer products supply chain due diligence consulting firm, TriVista has helped hundreds of emerging and established consumer products companies tackle complex operations and supply chain challenges.
CASE STUDY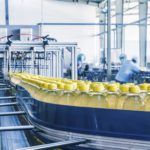 TriVista Helps Private Equity Firm Acquire $50M CPG Company Providing Detailed Quality of Operations™ Due Diligence Analysis
LEARN MORE
Increasingly, more-global supply chains, rapidly changing consumer trends, and the shift to omni-channel are only a few of the many challenges consumer products companies are facing in today's environment. More than ever before, supply chains need to adapt and become more responsive and agile to support changing preferences and new business strategies.
CASE STUDY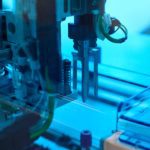 TriVista Helps Consumer Products Retailer Develop Global Supply Chain Strategy That Delivers $10M EBITDA Savings
LEARN MORE
Our sector expertise includes:
Apparel & Footwear
Baby Products
Cleaning Supplies
Collectibles, Crafts & Hobby Supplies
Consumer Appliances
Cosmetics & Beauty
Electronics & Electronic Accessories
Eyewear
Jewelry
Office Products
Promotional Products
Sporting Goods
A DEPTH OF INDUSTRY EXPERIENCE