The Premiere Advisors in the Food Industry
TriVista is recognized in the private equity community as the leading food industry operations consulting firm. No other firm brings our level of expertise in operations, supply chain management and food safety.
CASE STUDY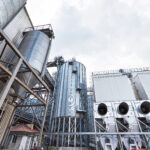 TriVista Provides Supply Chain and Food Safety Due Diligence for Private Equity Firm Acquiring Food Business
LEARN MORE
TriVista combines operations expertise and regulatory awareness to help companies expand and scale with confidence. We provide actionable recommendations to the world's leading investor groups and then get directly involved in implementing supply chain and product quality/safety improvements, ensuring smooth growth while minimizing risk.
CASE STUDY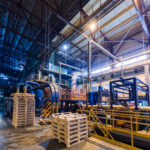 TriVista Helps $200M Supplements Manufacturer Consolidate Network; Delivers $6M EBITDA Savings
LEARN MORE
Our food and beverage operations consulting expertise includes:
Meat, Poultry & Seafood
Dairy
Fruits & Vegetables
Confections, Baked Goods & Snacks
Canned, Retorted & Frozen Food
Organic Food
Baby Food
Pet Food
Nutraceuticals & Cosmeceuticals
A DEPTH OF INDUSTRY EXPERIENCE