We help manufacturing companies improve their speed and profitability
TriVista is recognized in the private equity community as the leading manufacturing operations consulting firm. No other firm brings our level of experience providing operational due diligence, operational strategy and implementation consulting to this market. We work with clients to transform their operations and increase their competitiveness, provide detailed data analysis and swift implementation support.
CASE STUDY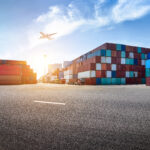 TriVista Identifies 250bps EBITDA Improvement for Private Equity Firm via Quality of Operations™ Due Diligence
LEARN MORE
TriVista combines operations and supply chain consulting expertise to help clients expand capacity, improve customer service, and optimize operations and supply chain processes. We provide actionable recommendations to the world's leading private equity groups on M&A transactions by providing operational due diligence support, and then get directly involved in implementing change alongside management to improve business performance.
CASE STUDY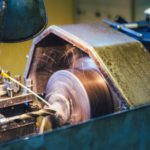 TriVista Helps Private Equity Backed $175M Industrial Manufacturer Realize $2.6M EBITDA Savings Through Productivity Improvements
LEARN MORE
Our industrial operations consulting expertise includes:
 Aerospace and Defense
 Automotive
 Capital Equipment & Machinery (Industrial, Agricultural, etc.)
 Chemicals
 Consumer Goods
 Distribution
 Electronics
 Food & Beverage
 Light Manufacturing & Assembly
 Medical Devices
 Metal Forming & Welding
 Pulp & Paper
 Wood Products
A DEPTH OF INDUSTRY EXPERIENCE