Creating Value in the Face of Inflation
High inflation rates in 2022 — and the quickly rising interest rates to combat them — have continued to be a challenge for private equity firms as they look to deploy new capital and add value to their existing portfolio companies. After a record-setting 18 months in M&A activity, private equity investors are turning inward to their portfolio companies to maximize value.
Operating in an inflationary environment presents its own risks and challenges — from facing supply chain disruptions, to shipping rate volatility, to labor shortages. For many industries, there are levers to pull to hedge against inflation, particularly as it relates to operations.
Remain Nimble: Investors and management teams are looking closely at their balance sheets to reduce inventory exposure and manage carrying cost and capital expenditures. Businesses should be as agile as possible, considering shorter cycle times and more frequent inventory purchases to avoid carrying too much cost at one time or missing out on a potential future price reduction. This may be a time when companies need to offload slow moving, excess, and obsolete inventory.
Create Enterprise Value: Take the time to assess operational improvements that can be made to enhance performance and reduce operating costs.
Rethink Logistics: Due to market instability, businesses should review and assess their freight and logistics to ensure they are optimizing costs.
Integrate Acquisitions: Quickly achieving synergies from add-on acquisitions is critical with profitability pressures. Business leaders are leveraging integration-focused teams to drive improvements in OPEX including right sizing back-office functions, analyzing their technology stack, and optimizing their footprint network.
As we continue to navigate the shifting market conditions, the TriVista team is assisting clients through the uncertainty by improving their operations, supply chain, and technology.
MEET THE EXPERT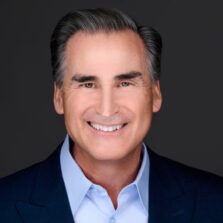 Learn how TriVista is helping companies achieve more:
Categories: