We help private-equity backed companies build great leadership teams
As a trusted adviser to investors, boards and executive leadership teams, we're often asked to support recruitment of highly qualified candidates into leadership roles in our clients' businesses.  Our clients benefit from our intimate understanding of their business needs, and the close integration of our consulting and recruitment practices.
Our Focus
Focusing on the Chief Operating Officer and other senior operating roles at the executive and middle-management levels, TriVista brings years of experience and industry-specific expertise to the task.  We're uniquely qualified to source, screen and place these individuals into client businesses because we've served in similar roles.  
C-Level (Chief Executive, Chief Operating Officer, etc.)
Executive Management (SVP, VP, General Manager, etc.)
Operations Management, including Director and Plant-level roles
Interim Leadership at the Director, VP and C-Level
CASE STUDY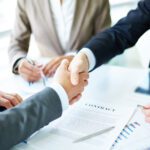 A Highly Unique Recruitment Practice
There are many recruiting partners to choose from, but few have the breadth and depth of operating expertise that we do.  Our professionals have spent years in executive leadership roles for industry leading companies.  Using our unique approach, we select candidates from a proprietary network of leading operations executives, then assess and screen candidates to identify the best personnel available. The result is that our clients have a simple, turnkey hiring solution, whether they are looking to fill a key executive role or address unplanned turnover with the help of an Interim Manager.
CASE STUDY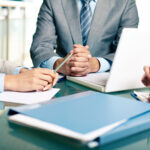 TriVista Fills 7 Leadership Positions in Less Than 45 Days
LEARN MORE
What makes us different?
We focus on the "Office of the COO"
We have an extensive industry network
We only focus on industries we know well – manufacturing, distribution, and consumer goods
Candidates are qualified by subject matter experts

Recruitment Practice Information