Command the Highest Valuation for Your Business with TriVista's Sell Side Quality of Operations® Program
If you're preparing a business for sale or planning a carve-out, you want to paint the best possible picture of your business to prospective buyers or investors. When you have a great story to tell — one supported by compelling evidence — you'll attract more buyers, solicit more interest and command a higher price. The key? Conducting sell-side operational due diligence.
Sell-side operational due diligence is a proven process you can use to increase the value of your business before going to sale. In a matter of weeks, TriVista can complete a multi-phase Quality of Operations® evaluation process and deliver specific recommendations to address gaps and quantify potential upside. Doing so can result in reduced transaction risk, and increased enterprise value.
Benefits of Sell-side operational due diligence:
Assists sellers and management teams in structuring the growth story/narrative
Keeps more bidders in the process, longer
Increases enterprise value
Speeds up the sale process
Lowers transaction risk for all parties – buyers, sellers and intermediaries
Identifies specific areas for improvement and savings, and outlines how to achieve them
Provides a clear view of what drives your company's value
CASE STUDY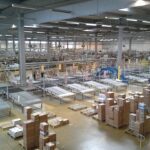 Sell-Side Operations Due Diligence Reveals $25M in EBITDA Opportunities
LEARN MORE
At TriVista, we help companies, private equity firms and investment banks identify and quantify untapped value and mitigate issues that may stall or kill a deal.
While you can conduct sell-side operational due diligence at any time in the sale process, it delivers the most value when done early — 2 to 9 months before you want to complete the sale. This gives you time to act on recommendations and demonstrate the real potential. By starting early, you can "clean-up" any key gaps that may exist and launch initiatives you know will please prospective buyers.
CASE STUDY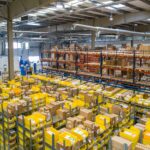 Sell-Side Assessment Unveils $16M of EBITDA Opportunities
LEARN MORE
When you need a partner with deep experience in sell-side operational due diligence — one that knows where to look for untapped opportunities and how your business can exploit them — TriVista delivers expert guidance you need to identify and capture extra value.